The company

Steel structures - Materials handling - Machinery and Plant - Offshore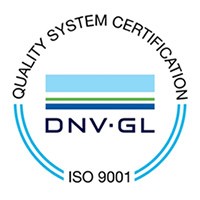 Dipl.-Ing. Hötzinger GmbH is an international organization specialising in challenging projects and operating in the steel and machine construction. Since 1988 the Company has been based in Linz, Austria and adheres to all international standards.

We manufacture based on clients drawings and parts lists.
Our philosophy
is to respond to the smallest detail to the customers' requirements, setting highest standards in quality and contract management. As a result of many years of operation, they offer an excellent price-performance ratio, as well as an absolute commitment to punctuality. The Customer's goals our companies tasks!
Ready for your organization
The company will handle the complete contract from order receipt to final shipment. The Contacts' Department will optimise material procurement, control production including packing, shipping and handling of customs / export formalities.

The advantage is that the Customer has only one contact during the entire order processing.
Dipl.-Ing. Hötzinger GmbH in Linz